Camila Cabello
After hitting Number 1 with Havana, anticipation is high for the former Fifth Harmony star's first solo offering. Camila's debut single Crying In The Club hasn't made the tracklisting, as Havana's success made Camila rethink the album's musical direction: "It's made me want to write more songs and it's showed me that I should trust my gut more," she told OfficialCharts.com. "Havana has been the defiant song. Me and my team always believed in it."
As well as Havana, expect recently released tracks Never Be The Same and Real Friends to feature. Camila's self-titled debut drops on January 12.
Fall Out Boy
Who can't resist a bit of Fall Out Boy? After their new album M A N I A was delayed to 2018, we're more than ready to stick it in our ears. Interesting stylisation of the album title and four solid singles have left us chomping at the bit for more, and we don't have long to wait. FOB's seventh studio album arrives January 19.
Charlie Puth
Charlie's second album, VoiceNotes, is released on January 19. Two Top 10 singles, Attention and How Long, have already been released - and you can expect more slick pop on the full album. While Charlie's debut spawned two Number 1s and the second-most viewed music video ever on YouTube, we've got faith he can pull more success out of the bag.
Craig David
The nicest guy in music Craig David follows his 2016 Number 1 Following My Intuition with The Time Is Now on January 26. The album features collaborations with JP Cooper and Kaytranada, plus the Top 40 hits I Know You featuring Bastille, and Heartline, produced by Jonas Blue.
Kylie Minogue
The Australian pop princess's fourteenth studio album is slated for release in 2018. Kylie described the upcoming LP as "super positive and inspiring", while her new label BMG have described her as the "ultimate artist" and said a "great, big, classic Kylie album" is on the way.
Kylie's been recording in Nashville and working with the likes of Sigala and DJ Fresh on new material, and reports suggest we'll be hearing a dancefloor bop very soon - the lead single could drop in January.
Liam Payne
Expect Liam Payne's album to be eclectic: "It's more like my playlist album; my favourite playlist of songs that I have made over the past year," Liam explained to iHeartRadio. "So, some slow jams, there's a couple of dance songs on there, with some R&B stuff."
Liam then told The Hits Radio the album is "out in January" and told us what we can expect alongside the Ed Sheeran and Charlie Puth co-writes Strip That Down and Bedroom Floor: "I didn't really want to nail myself down so there's some dark pop on there, some super urban tracks and a lot of trap music." Watch this space.
Ella Henderson
Ella Henderson's follow-up to debut Chapter One is imminent. In November, Ella revealed in a mailer to fans that she couldn't wait to share new music with fans "in the new year". No firm idea when we can expect fresh material, but we do know Ella's been working with Jax Jones, The Script's Danny O'Donoghue, Max Martin, MNEK and Julia Michaels.
Ray BLK
The BBC's Sound Of... 2017 winner became the first unsigned act to pick up the gong. She's been working hard since, telling NME in November last year that she's been wanting to "get the sound right".
"The theme for me is about female empowerment," she explained. "It's a feminist album. Now more than ever. There's a lot of women that are on top right now and at the front of this."
Rae Morris
Rae Morris scored a Top 10 with her debut album in 2015, and she returns in 2018 with a sleek, electronic offering. Someone Out There is released on February 2, and features the acclaimed singles Reborn, Do It and Atletico. Rae has worked with the likes of producers Ariel Rechtshaid (Adele, HAIM) and Starsmith (Clean Bandit, Ellie Goulding) on the project, so the early signs are very promising.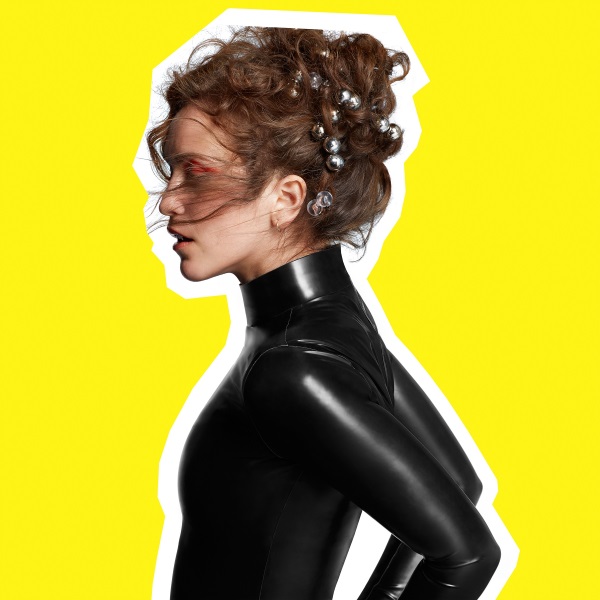 Plan B
Absence makes the heart grow fonder apparently, and that's definitely the case with Plan B. Much like Camila and Nick, Plan B originally tested the waters with a song, In The Name of Man, before going in a new direction. His new path led him to the euphoric Heartbeat, the lead offering from his first studio album in six years, Heaven Before All Hell Breaks Loose, which is released on April 18.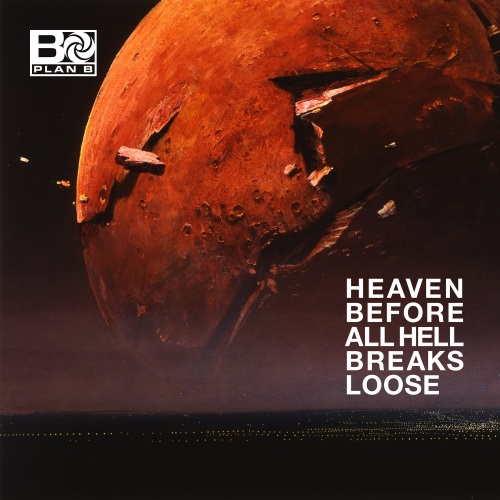 The Prodigy
The electronic demons are returning in 2018 with their seventh studio album, possibly eyeing a seventh Number 1 on the Official Albums Chart. No pressure lads. Liam, Keith and Maxim are on the move, signing a fresh deal with BMG, and the band describe their new pals as "great guys who totally understand our band" who they're ready to "make some noise" with.
Zayn
Zayn had a pretty good 2017, building anticipation for his second solo album. He kicked off with fresh tropical house-inspired Still Got Time was fresh for Zayn, and later released enlisted Sia to guest on Dusk Till Dawn, which became the longest-reigning Top 10 hit on the Official Chart for any One Direction member.
Arriving two years after Number 1 debut Mind of Mine, the as-yet-untitled new album will have "a more optimistic tone" and "shows a lot of growth", according to the CEO of Zayn's record label.
Arctic Monkeys
First the band were pictured in the studio, then AM member Nick O'Malley spilled the beans to your favourite source of breaking music news, motorcycle website For The Ride. No, really.
For The Ride reports that recording on the "eagerly anticipated sixth album, started at a secret location in September. The new album will be out next year because 'if it isn't, we've got problems'." A sixth Number 1 studio album in a row? We think that's a strong possibility.
Chvrches
"I feel like it's the most pop stuff we've done and also the most aggressive and vulnerable at the same time." An exciting quote from Chvrches lead vocalist Lauren Mayberry, right? The Scottish trio have been working with production royalty in Greg Kurstin, and told Entertainment Weekly: "He's done such big pop records, but they've always got a bit of saltiness in them."
Anne-Marie
BRITs Critics' Choice nominee Anne-Marie has been hard at work on her debut album. Looking good for inclusion are Top 40 hits Alarm, Ciao Adios, Heavy and Then, plus a song written with Ed Sheeran, according to the lady herself.
"[Ed and I] have actually done a song together, which is going to be on my album," the 26-year-old told NME. "We've been friends for nearly 10 years now, [but] obviously he's always out of the country and I'm always out of the country. So one time we were both in London and we just got in the studio and we did this song."
Justin Timberlake
Justin Timberlake dropped two albums back in 2013, so we can maybe forgive him for keeping us waiting for their follow-up. "It's gonna put him on another plateau," Timbaland told Rolling Stone.
According to Breathe Heavy, Justin has already filmed a music video, and has been sharing some tracks with music execs. Can we expect a new song at the Superbowl? Beyoncé performed Formation for the first time at her 2016 half-time show, so it's not unknown to show off new material.
Nicki Minaj
Nicki Minaj's fourth studio album has seen more stops and starts than Waterloo train station, but it's coming. Releasing a thringle last March (that's three singles at once FYI) seemed to start the ball rolling, but since them, nothing. We're not even sure those three songs will make the cut.
"This album is everything in my life coming full circle and me being truly, genuinely happy," she told New York Times in September. "It feels almost like a celebration. I am getting Nicki Minaj figured out with this album and I'm loving her."
Rita Ora
Yep, Rita Ora's second studio album is actually happening! No title yet, but along with Top 10 hits Your Song, Lonely Together, and Anywhere, the album will feature songs she has worked on with hitmakers Stargate and songwriter Julia Michaels.
Your Song was written by Ed Sheeran for Rita, while Anywhere was penned by her new boyfriend Andrew Watt, who, coincidentally wrote Camila Cabello's Havana, which kept Anywhere off the Number 1 spot. D'oh.