Since then, the only way has been up for the London-born star, with all manner of chart accolades, feats and records to her name. To celebrate the last decade of Adele, some need-to-know facts about her chart career.
1. Adele's first UK hit single was Chasing Pavements, which entered the chart at Number 2 in January 2008. She was held off Number 1 by Basshunter's Now You're Gone. Imagine!
2. In its first week, 19 sold 73,341 copies, its biggest sales week – although it came close to topping it over three years later when the follow-up 21 was released.
3. In its year of release, 19 was merely the 16th biggest seller of the year. In 2011, it was fourth.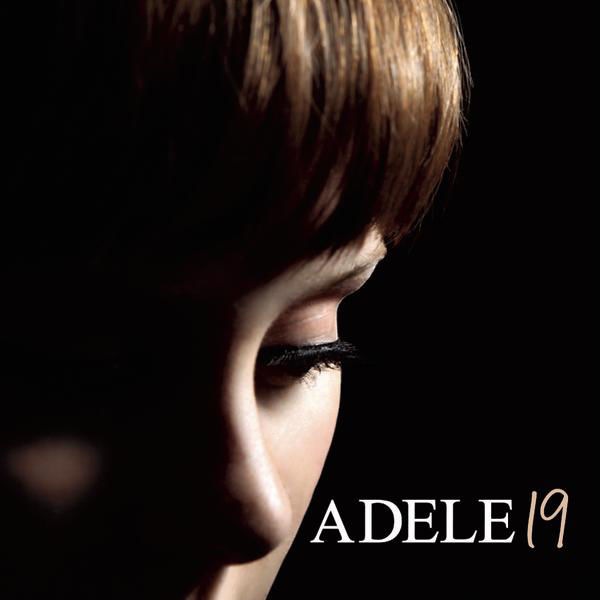 4. 19 has sold over 2.35 million, despite spending just one week at Number 1.
5. Chasing Pavements was the first of 13 Top 40 singles for Adele – eight have gone Top 10.
6. It would be February 2011 before Adele would score her first Number 1 single. Following an emotional performance at the BRIT Awards, Someone Like You zoomed to the top of the charts, just five weeks after Adele had released previous single Rolling in the Deep.
7. Adele has three million-selling singles in the UK, behind only the Beatles and Rihanna who have six and four respectively. They are Someone Like You, Rolling in the Deep, and Make You Feel My Love. Check out the UK's best-selling singles of all time in full here.
8. Make You Feel My Love the last single off 19 and achieved moderate success on original release. It regained popularity thanks to being a popular choice by auditionees on The X Factor, propelling it to Number 4 in 2010, two years after its release. The song was written and originally performed by Bob Dylan and has been covered by many artists. Only Adele's version charted, though.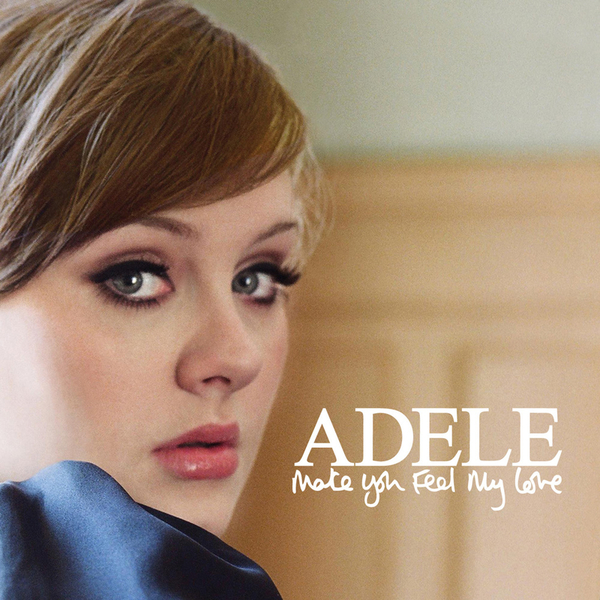 9. Adele's sophomore effort 21 was released in January 2011 and went straight in at Number 1 with 208,000 sales.
10. 21's biggest sales in one week came nine weeks later, shifting over 257,000 copies in seven days.
11. 21 took six weeks to hit one million sales, 13 weeks to hit two million, 33 weeks to hit three million, and 57 weeks to hit four million.
12. 21's current sales – excluding streams – stand at 4.97 million.
13. 21 has spent 23 weeks at Number 1 – the very first 11 of those being consecutive. (It would've been 17 but Foo Fighters' Chasing Light interrupted her run.)
14. 21 was the longest-running Number 1 album for 45 years, spending the most time at the summit since Simon and Garfunkel's 33-week chart topper Bridge Over Troubled Water in 1970.
15. 21 didn't leave the Top 3 for its first eight months of release.
16. 21 was the biggest selling album of 2011. In fact, it's the biggest selling album of the 21st century so far.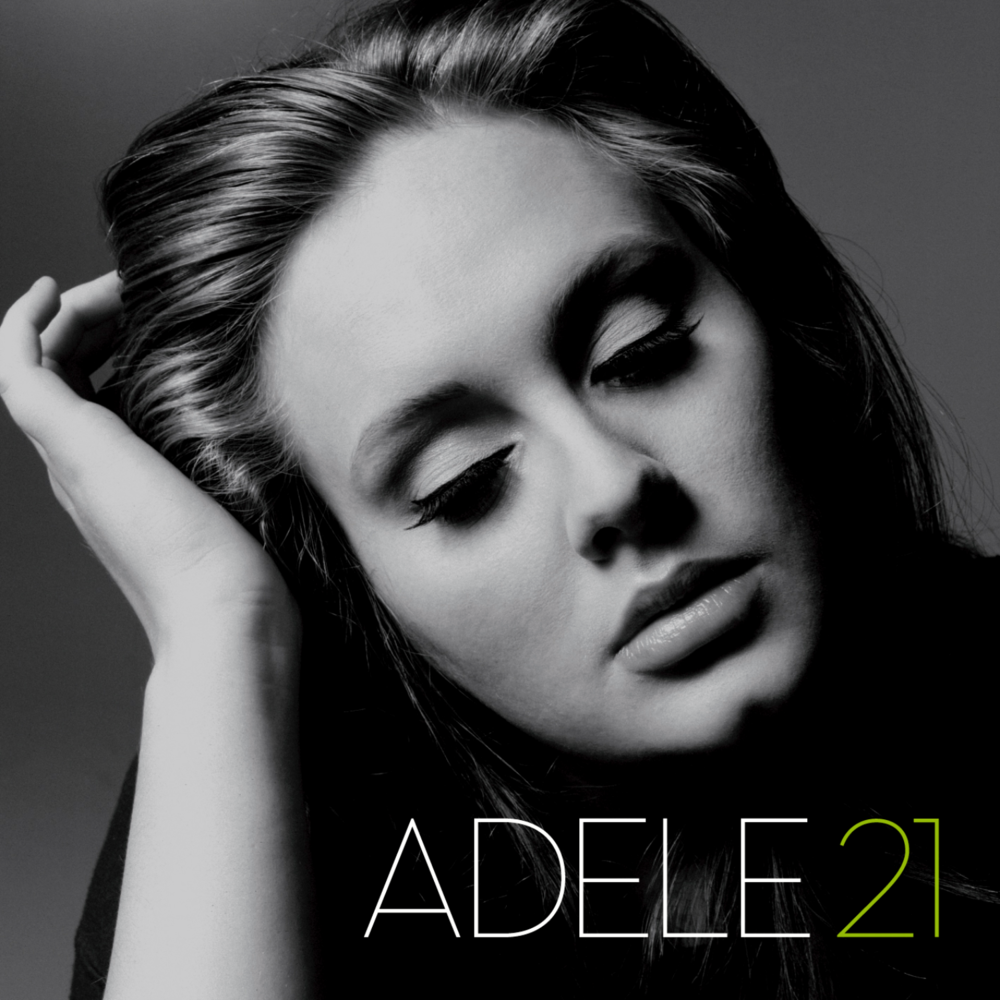 17. In 2012, it was revealed by Official Charts that a copy of Adele's 21 or 19 had been sold every 7 seconds in the UK. Blimey.
18. Still on 21 – stay with us – it's the fourth best-selling album of all time. Ever. Only Queen's Greatest Hits, The Beatles' Sgt. Pepper's Lonely Hearts Club Band and Abba's Gold have sold more in the UK. Adele is the only solo female artist in the all-time Top 10. Check out the full list here.
19. 21 was, in fact, the biggest selling album in the world for two years running. It sold 18 million in 2011 and 8.3 million the following year.
20. In 2012, Adele recorded the theme tune to James Bond movie Skyfall, peaking at Number 2. It was beaten to the top by Swedish House Mafia's Don't You Worry Child. At the time Skyfall equalled Duran Duran's A View to a Kill as highest charting Bond theme – Sam Smith's The Writing's on the Wall would go on to break this record.
21. In 2015, after a longish break, having a baby and, apparently, ditching an entire album's worth of material, Adele returned! New single Hello became her second Official Singles Chart Number 1
22. Hello scored first-week sales of 333,000 and spent three weeks at the top. Hello also broke a first-week streaming record of the time, with 7.32 million listens
23. Hello's parent album 25 went straight in at the top in December 2015 and became the fastest-selling album of all time, shifting 800,307 copies in its first chart week. This beat a previous record by Oasis, who'd sold 695,761 copies of Be Here Now in its first chart week, despite being on sale for only three days. While Oasis did sell 813,000 in their first seven days of sales, it's chart eligibility weeks that count toward the record books, giving Adele the accolade.
24. 25 was the biggest-selling album of 2015 after just a month on sale – 2.5 million sold that year.
25. 25 was also the biggest seller of 2016!
26. 25 was the fastest album to sell a million copies, hitting the milestone after 10 days.
27. It was also the fastest to two million – 29 days.
28. And, yes, you've guessed it, 25 was the fastest to reach three million too, in just seven months.
29. 25 spent 13 weeks at Number 1, the first seven being consecutive. It hit the top on four separate occasions.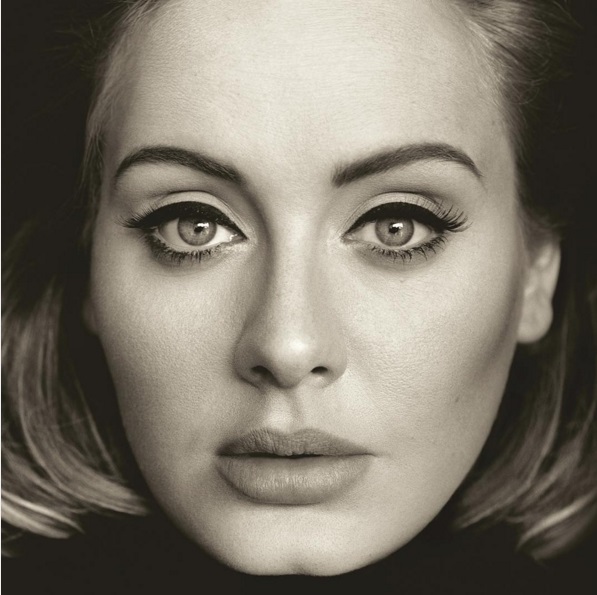 30. 25 spawned three Top 10 singles – Hello (1), When We Were Young (9), and Send My Love (To Your New Lover), which peaked at Number 5.
31. 25 stayed in the Top 40 for 80 straight weeks.
32. 25's sales now stand at 3.32 million copies.
33. In total, since her debut, Adele has spent just over a year in the Official Singles Chart Top 10, clocking up 53 weeks. She's spent over three years in the Official Albums Chart Top 10 – with 167 weeks under her belt.